Why do I need affordable self-storage insurance?

Written by Kristina Indienko, Insurance Advisor
@ Chelsea Insurance Brokers
Goods in storage insurance is also known as self-storage insurance. This insurance policy actually covers your belongings if they are stored away from home or business premises. Moreover, our policy also automatically covers goods in transit to and from the storage location.
Self-storage insurance is compulsory whilst using reputable storage facilities. Goods in storage insurance policy can ensure the security of your possession in a wide range of storage types, such as externally stored metal containers. That's 1 out of every 10 units are broken into. If your average storage location has 300 units, 30 of those will be broken into; and that's just an average. 
Why choose Chelsea for self-storage insurance?
We offer flexible storage insurance policy – cover can be for any duration of up to 12 months with the possibility to extend your policy to cover business equipment or fine art and antiques.
We can ensure that our insurance will cover your specific requirements to safeguard your belongings while they are in the storage. In addition to that our standard policy comes with zero excess to ensure best value for money. Our main objective is to provide a customisable storage insurance policy based on the customers' requirements.
If your belongings are stored away from your home or business premises, it is less likely that they are covered by your home insurance. If you want to keep your items protected from damage, theft, flood or any other unexpected problems you need to consider taking out a separate insurance policy for your storage unit. Our storage specialist insurance allow you to chose policy duration and the amount of cover required.
We keep our premiums low
Direct client handling process and no third party commissions allow us to keep our premiums low without compromising on our service quality. To ensure you get the best service possible, we have our dedicated customer service team to help you with your queries or storage insurance related issues. 
What can be added to your goods in storage insurance
There are many optional coverages that we offer. Some of these coverages include musical instruments, sport equipment, business equipment, artworks or antique furniture in storage.
We insure valuable property against physical loss or damage while in storage and in transit. Our book encompasses private collections owned by individuals, businesses or commercial galleries/dealers. 
Now's the time!
If you're feeling stressed out by impenetrable insurance policies, put your mind at rest by hiring an insurance broker. Get the best policy at the best price, without any of the hassle.
Contact us today
Our customers rate our service 5 stars and so do the business partners we work with. We are proud that our clients remain with us over many years despite being offered cheaper alternative premiums.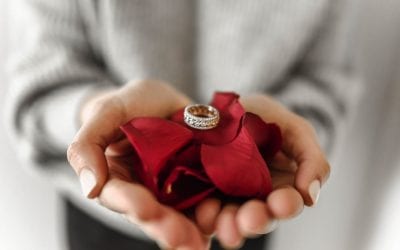 Products for keeping your engagement ring safe and secureThere are few things that hold more sentimental – or indeed, monetary – value than an engagement ring. Studies suggest that people look at over 25 different engagement rings before they settle upon a purchase....
read more

Chelsea Insurance Brokers is a Trading Name of Kensington Insurance Brokers, who are Authorised & Regulated by the Financial Conduct Authority.
Jewellery Insurance
Fine Art & Collectibles Insurance
Home & Contents Insurance
Landlord
Business & Commercial
85 Tottenham Court Road
London
W1T 4TQ