6 Popular Questions About Art Insurance
Building up your own private collection of fine art, furniture, clocks, memorabilia or other items takes time, commitment and money. Because of that, your passion for, and knowledge of, your collection is nothing short of priceless, and the thought of your items being stolen or becoming damaged is hard to countenance.
And while no one wants to consider the possibility of the worst happening, it is important to protect what you have. Comprehensive insurance policy will give you the ultimate peace of mind, with your investments protected against every eventuality that you could imagine. Policy can cover a wide range of collectibles, from paintings, sculptures and photographs to stamps and clocks.
Q 1: Does the policy offer all risk cover?
Not all policies include cover for damages that happen accidentally as well as any that happen when transporting or storing your collection. Always carefully check your policy summary and policy wording for the exact cover.
Q 2: Does the policy offer Exhibition cover?
Whether you are a private collector wishing to display your art at home, public gallery or  temporary exhibition, or a business willing to display a painting in your office it's important to have adequate protection in place.
Q 3:What are the security requirements?
Some companies may ask you details about every single lock in your house. Other policies will be free from onerous conditions regarding the security of your home. If you have a huge collection, insurance company may send a surveyor to check security at your house and advise on improvements that can be done.
Q 4: How the claims are settled?
Art objects are unique therefore art claim is unique. Make sure you will have a dedicated claims team who are experts in the world of art.  With a standard home insurance policy, your art collection is nothing more than a part of your valuables. When you make a claim with an art insurance specialist, it is going to be taken very seriously.
Q 5: Can you add new items to your policy?
While some policies will allow you to increase your insured value by up to 25% to cover any items you acquire during the period of insurance at no extra cost, others will automatically include any new piece of art below certain limit with no requirement to specify.
Q 6: Is my collection covered for any loss in value due to restoration following damage?
You must check whether insurance company will pay for your loss in case they repair a collectible or a piece of fine art and your item loses market value as a result of it. Most insurers will cover you for that, but it's worth finding out beforehand to be sure.
Now's the time!
Get in touch to find out more about the benefits of having the right level of fine art and collectibles insurance cover.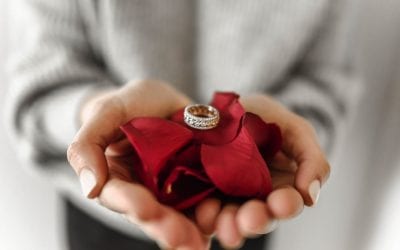 We explored some of the best products for keeping your engagement ring safe. Check them out to see what suits you best!
read more

Chelsea Insurance Brokers is a Trading Name of Kensington Insurance Brokers, who are Authorised & Regulated by the Financial Conduct Authority.
Jewellery Insurance
Fine Art & Collectibles Insurance
Home & Contents Insurance
Landlord
Business & Commercial
85 Tottenham Court Road
London
W1T 4TQ