8 Facts About Engagements And Weddings
Thinking of proposing and looking at engagement rings? Or maybe planning your dream wedding with a huge wedding cake? Exciting times ahead! While insuring an engagement ring feels like quite a recent thing, some traditions have been which have been around for hundreds of years.
Have you ever wondered where they all came from? There are a lost of different stories behind every tradition, and we're not just talking about the party itself. We've put together 8 fascinating facts about weddings and enagegements to lighten up your day and give you something to think about during this hectic time.
Fact #1: Why do we wear wedding ring on the fourth finger
The belief is that wedding rings are worn on the fourth finger of the left hand because of the vena amoris, the vein that carries blood from the fourth digit of the left hand straight to the heart. However this is a myth 🙁
Fact #
2: Why engagement has to be with diamond
Prior to the 1930s, diamond rings were rarely given as engagement rings. The idea of connecting diamonds to romance has been introduced by De Beers in their ad campaign "A Diamond is Forever."
Fact #
3: Why men get down on one knee to propose
Knights would get down on one knee in front of their lord as a display of loyalty. So when a gentleman was proposing, declaring his undying love for her, getting down on one knee was the natural thing to do.
Fact #
4: Why bridesmaids wear the same dress
There was a belief that any good news could attract evil spirits. To confuse any demons and keep the couple safe, they dressed their friends in matching wedding attire.
Don't forget about engagement rings insurance!
The value of the meaning behind your jewellery and watches is priceless and should be protected. Get your engagement ring insurance quote today.
Fact #
5: How much engagement ring should cost
Old fashioned conventions suggest that a man should spend between one and three months' salary on an engagement ring. However, in modern times, research suggests that most people spend around three weeks' salary on their chosen band.
Fact #
6: What is the average cost of UK wedding
You must check whether insurance company will pay for your loss in case they repair a collectible or a piece of fine art and your item loses market value as a result of it. Most insurers will cover you for that, but it's worth finding out beforehand to be sure.
Fact #7
: Who wears wedding ring on the right hand
This tradition varies from country to country. While people from the US, UK and Canada for example wear their rings on the left hand, people from India and Russia would wear them on the right. In fact, wearing wedding ring on left hand in some countries would have totally different meaning like being a widow if you are in Russia.
Fact #8
: Most popular month for proposal
While some may think Valentine's Day would be the most popular time to pop the questions, the month of December actually is the busiest month to get engagemed all over the world, leaving all other months far behind.
Don't forget about wedding ring insurance!
The value of the meaning behind your jewellery and watches is priceless and should be protected. Get your wedding ring insurance quote today.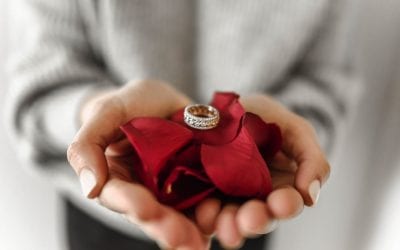 We explored some of the best products for keeping your engagement ring safe. Check them out to see what suits you best!
read more

Chelsea Insurance Brokers is a Trading Name of Kensington Insurance Brokers, who are Authorised & Regulated by the Financial Conduct Authority.
Jewellery Insurance
Fine Art & Collectibles Insurance
Home & Contents Insurance
Landlord
Business & Commercial
85 Tottenham Court Road
London
W1T 4TQ