Home Insurance from Chelsea Insurance Brokers
Written by Kristina Indienko, Insurance Advisor
At Chelsea Insurance Brokers, we appreciate the ways in which a robust home and contents insurance policy can bring peace of mind to homeowners. Whether you're the owner of a precious jewellery collection or have a penchant for rare artworks, we are dedicated to finding a policy that will protect the possessions you treasure.
We know more than anyone how complex the right insurance can be. As a boutique–style brokerage, we are highly responsive, nimble, and able to get things done in innovative ways. Let me show you our approach.
Caring and respectful service
We value every single one of our clients and appreciate that the personal possessions they wish to protect represent years of hard work and investment or, indeed, are priceless family heirlooms. This is why we take time getting to know our clients and their specific needs.
Our bespoke mid-high value home insurance plans can be tailored to include special options that align with your lifestyle. This includes jewellery insurance, art insurance, or watch insurance, for instance. Whilst we offer these types of insurance as stand-alone policies, they can also be incorporated into a comprehensive home contents plan that works for you.
Our high-value home insurance options also take into account factors such as identity fraud cover, options for large gardens and grounds, antique cover, and enhanced insurance options for your buildings. Indeed, we appreciate that our high-net-worth clients have a wide range of factors to consider when taking out an insurance policy, and want to make the process as smooth and simple as possible.
Team of the best brokers in the field
Our team of trained senior account executives is eager to work with you to design an insurance plan that incorporates the most robust and cost-effective products from a range of renowned insurers.
As well as knowing the market inside out, our senior account executives are often able to negotiate improved terms for our clients, as well as potentially providing access to exclusive cover enhancements. This is all thanks to our many years of experience in managing high-net-worth clients with luxury property and valuable assets.
By opting for us, you can rest assured that you will be paired with a senior account executive who is committed to providing you with an optimal service all year round. Indeed, our dedicated 7/365 service makes us one of the most reliable and hard-working brokers on the market.
We work with Lloyd's of London 
We negotiate with underwriters at the world's leading insurance market – Lloyd's of London – to bring you specially-negotiated deals. By choosing us, therefore, you can gain access to some of the best insurance deals around.
Lloyd's has been at the centre of the worldwide insurance market for centuries. Its reputation is based on the fact that in all its long history, it has always been financially able to meet all the claims against it. This is in spite of some huge losses, ranging from the loss of The Titanic, the Piper Alpha Disaster and Hurricane Katrina.
We only work with A-rated insurers
As well as Lloyd's of London, we work with an array of top-rated insurers such as Hiscox, Chubb, Zurich, and AXA to ensure that the claims process is easy and pain-free. Indeed, these organisations are renowned for handling claims swiftly and efficiently.
We work hard to exceed client expectations and  we  chose our business  partners carefully to ensure they share our values and dedication to the highest standards of client care. Many of our products and services can be exclusive to us thanks to the relationships we have forged over many years with all our insurer partners.
Get in touch today
If you would like to talk to a member of our friendly and knowledgeable staff, do not hesitate to get in touch to arrange a call-back to discuss your insurance needs. Alternatively, complete our quick and easy online enquiry form and we will endeavour to get back to you as quickly as possible.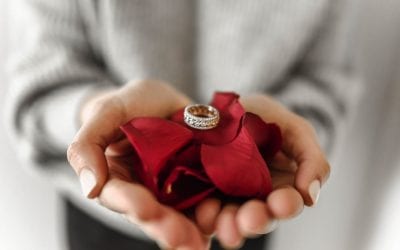 We explored some of the best products for keeping your engagement ring safe. Check them out to see what suits you best!
read more

Chelsea Insurance Brokers is a Trading Name of Kensington Insurance Brokers, who are Authorised & Regulated by the Financial Conduct Authority.
Jewellery Insurance
Fine Art & Collectibles Insurance
Home & Contents Insurance
Landlord
Business & Commercial
85 Tottenham Court Road
London
W1T 4TQ