Jewellery Insurance – 5 Tips from TIVON to avoid heartache
Written by Laura Kobel, Insurance Agent
 On behalf of Chelsea Insurance Brokers, Laura Kobel sat down with Ariel Tivon, one of the UK's leading bespoke jewellers. Tivon Fine Jewellery specialises in finding the most unique gemstones to create a bespoke experience for their clients. Much like our own clientele they only expect the best and that's what we aim to deliver.
Tivon seeks to amaze every time with beautiful designs and a rare eye for quality. Only gems in the top 5% are selected when it comes to picking out the quality for a client list which are no strangers to the best of the best including high net worth individuals, VIPs, and celebrities.
LK: From your experience, what are the most common reasons why jewellery gets damaged or breaks?
Ariel: Jewellery can get accidentally damaged in any number of ways. It could be a case of simply dropping an item of jewellery on a hard surface or inadvertently knocking the item of jewellery against something solid, such as a car door or a wall. Jewellery is bought to be worn and, in many cases, they are worn pretty much 24/7, such as, engagement & wedding rings, or watches.
Accidental damage is therefore a risk that can happen to anyone, no matter how careful they are. However, some damage can be avoided through regular care and maintenance. Diamond rings, for example, should be checked by a jeweller regularly to ensuring the claws holding the gemstones are strong and the gems are held tight. If you have the misfortune to damage your ring then have it inspected by a jeweller to prevent further more serious damage.
LK: How do you make sure your jewellery valuation is adequate and what details should this contain?
The value of your jewellery – depending on the type of jewellery it is – can often dramatically fluctuate. This often occurs due to external market factors such as precious metal prices fluctuating, diamond and gemstone prices go up and down, currency fluctuations also affect values as does market demand. 
Quite often these fluctuations can occur overnight or over a period of time. So, it is in the best interest of the policy holder to have their item of jewellery appraised at least every 2 or 3 years because the alternative could lead to serious disappointment. Indeed, it may be a condition of your policy that your item must be inspected periodically so do check your insurance policy.
The disappointment often comes in the form of being under-insured. The policy holder will expect quite naturally to replace like for like when claiming but due to being under-insured they may end up getting a lower grade item or a diminished version of their original and all because the sum insured was not up to date.
LK: How is a typical insurance replacement produced and how are the right gemstone(s) selected?
Ariel: Initially, the first place we always look is the most recent valuation, accompanied by any independent certificates attesting to the quality and grade of gemstones/diamonds. Good quality images of the original piece are also crucial. 
What needs to be kept in mind is that the policyholder has just lost something dear and precious to them. They want a virtual copy of the original at the least to take the pain of loss away. So, it is extremely important to get as much detail as possible about the original items so that we can take every measure to ensure the replacement exceeds their expectations. Through the aid of technology, old-school master craftsmanship, 57 years of experience & a world-wide network, making up the finest supply chain we ensure that the customer receives only the best.
LK: What are gemstones, their intrinsic qualities, and any weaknesses?
Ariel: There are a multitude of gemstones from around the world. Some are extremely rare and finite while others occur in abundance. Each gemstone has its own unique properties and occur in a variety of qualities and each is susceptible to its own risks.
Diamonds are of course one of nature's hardest materials but they can still get damaged, chipped or cracked. In each and every case we seek to source the very best gemstone in its category thereby eliminating many of the risks associated with each gemstone.
LK: What are rare gems and the impact of the price?
Ariel: Rare gems seem to get rarer by the day. What has to be understood that truly rare gems are rare not because someone is artificially controlling their flow into the market but because Mother Nature has decided in her wisdom to create a very limited, finite source and quantity of that gemstone.
A great example is certain naturally coloured diamonds or very large high-quality diamonds. Others are gemstones like Spinels, Tzavorites, Paraiba Tourmalines, certain types of Sapphires, Rubies & Emeralds to name but a few. The rarer the gemstone the higher the value and most often the more they increase in value as time goes on as supply becomes more difficult.
LK: How long does it take to find a matching coloured gemstone to a pair of earrings, for example, – is that practical?
Ariel: That very much depends on the gemstone. Some are easy to source while others can take months or years to find. What needs to be understood is that within coloured gemstones is a huge array of shades in each colour. For example, Blue Sapphires can come in over 30 different shades of blue each one subtly different to the next.
So, to get an exact matching set one often needs to cut the pair from the same piece of rough gemstone, IF one is lucky enough to find a large enough piece of rough to accommodate 2 stones. And then if you're also trying to match a set to a ring, pendant, bracelet or collier, the odds and probabilities are often astronomical. However, where there is a will there's a way and what helps is having a huge network of suppliers to source and help with the search. 
LK: How do gemstones get validated so you know your purchase is genuine?
Depending on the gemstone, often the best way to ensure the stone's validity and quality is an independent certificate from a world recognised gemmological laboratory. The alternative is a high skilled, highly trained eye of a professional jeweller or gemmologist.
LK: Who are the leading diamond grading authorities?
Ariel: There are a multitude of gemstones from around the world. Some are extremely rare and we personally prefer to use the GIA (Gemmological Institute of America)or HRD for diamond grading. For coloured gemstones, our preference lies with either the Swiss GRS Laboratory or the Swiss Gübelin Gem Lab.
Without disparaging any other laboratory out there, we just find that these laboratories are recognised as the world authorities when it comes to grading and evaluating gemstones.
LK: Most insurance policies exclude claims arising from wear and tear i.e. natural aging process. Can you refurbish jewellery back to a "new condition"?
Ariel: The short answer is yes and no. It all comes down to the extent of the wear and tear and damage incurred. Some jewellery and gems just need a bit of TLC to bring them back to their former glory. Some need a serious facelift and some need heavy reconstruction. It all depends on how the owner treated their precious belongings. The only way to tell is an up close and personal inspection of the items of jewellery or gemstone.
TIVON 
TIVON specialises in the finest quality gem-set jewellery. From the red carpet to the most fabulous gala events, TIVON Jewellery is collected by discerning gem and jewellery lovers across the globe. Check out their website for more details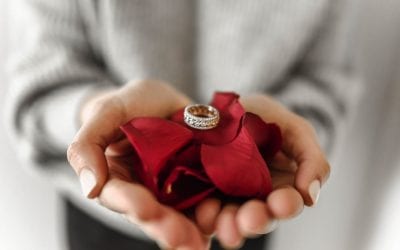 We explored some of the best products for keeping your engagement ring safe. Check them out to see what suits you best!
read more

Chelsea Insurance Brokers is a Trading Name of Kensington Insurance Brokers, who are Authorised & Regulated by the Financial Conduct Authority.
Jewellery Insurance
Fine Art & Collectibles Insurance
Home & Contents Insurance
Landlord
Business & Commercial
85 Tottenham Court Road
London
W1T 4TQ