Why you need an insurance broker
Written by Kristina Indienko, Insurance Advisor
If renewing your insurance leaves you feeling perplexed and stressed, perhaps an insurance broker can help. Insurance brokers do the legwork for you, finding the best policy to suit your needs and essentially acting as the 'middle-man' between you and your insurance providers.
Here are five reasons why using an insurance broker is often the best thing you can do for yourself.
Spend less money
Insurance policies are often so convoluted and complicated that these days it practically takes a professional to understand what each policy covers and how much changing your cover will affect the cost of your policy. An insurance broker will save you money by finding the cheapest policy available which still covers everything you need.
Make your policy transparent
Insurance brokers will explain your policy to you in plain, simple terms, meaning that you know and understand exactly what you're paying for and what your policy will cover. They'll do the same if you need to make a claim, too, so that you can make an informed choice about whether to claim or not.
Save yourself hassle
Insurance brokers will handle your claims for you, making not just choosing a policy hassle-free but also claiming on your policy, too. Claiming via a broker can save you phone calls, paperwork and stress that you could do without.
Get tailored cover
An insurance broker will sit down with you and get clear information about exactly what you need cover for, which possibilities you want covering, and how much you're prepared to spend for your cover. After detailed and confidential review of your needs we will make sure you have all the cover you need and not cover you don't.
Benefit from expert advice
Insurance brokers work with all kinds of insurance policies and providers each year; they understand the market, and they understand exactly what providers will and won't cover. Your broker will be there to provide professional advice about how to get the right policy for you.
Now's the time!
If you're feeling stressed out by impenetrable insurance policies, put your mind at rest by hiring an insurance broker. Get the best policy at the best price, without any of the hassle.
Our customers rate our service 5 stars and so do the business partners we work with. We are proud that our clients remain with us over many years despite being offered cheaper alternative premiums.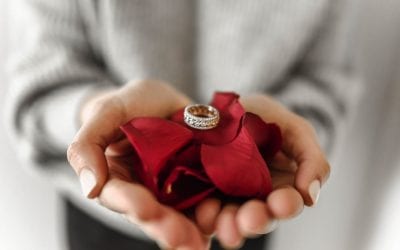 We explored some of the best products for keeping your engagement ring safe. Check them out to see what suits you best!
read more

Chelsea Insurance Brokers is a Trading Name of Kensington Insurance Brokers, who are Authorised & Regulated by the Financial Conduct Authority.
Jewellery Insurance
Fine Art & Collectibles Insurance
Home & Contents Insurance
Landlord
Business & Commercial
85 Tottenham Court Road
London
W1T 4TQ