Why do you need a jewellery valuation?
Written by Kristina Indienko, Insurance Advisor
The world's most expensive piece of jewellery is the Hope Diamond, priced at a whopping $250m. And – while yours might not fetch that kind of price tag – it's certainly worth knowing its value!
This is the case whether it's a ring that you wear every single day or a necklace that's buried at the bottom of a drawer. Let's look at three reasons why it's in your interest to get a valuation done and learn the official cost of your jewellery.
Reason 1: Insurance
Your insurance firm likely won't cough up the full amount you deserve if a piece of jewellery goes missing without having first had a valuation. The only thing worse than losing the piece in the first place could be the bitter taste you feel from receiving a low payout – or even no payout. Thankfully – whether it's lost or stolen – you'll be in a better position to claim back the full value of a piece of jewellery if it's had a valuation.
Reason 2: 
Knowledge
Knowledge is power – and there's no greater power than knowing that you're sitting on a very valuable piece of jewellery! If you've ever received or inherited a piece of jewellery that – to put it politely – doesn't quite meet your tastes, then you've probably just hidden it away. Unfortunately, if it's worth a lot you could be taking better care of it and ensuring it retains its value. The only way to know for sure is to get a professional valuation.
Reason 3: 
Pride
Let's be honest, you might change your opinion on a piece of jewellery once you're clued in about its value. All of a sudden it might take pride of place around your neck, on your hand or even make a suitable gift to someone else! After all, who doesn't like to brag about how much something is worth? Luckily, you'll have a definitive price tag to shout about from the rooftops once you've had a professional valuation.
Now's the time!
There's really no time like the present to finally have your jewellery valued. Whether you choose to have your jewellery valuation for insurance or simply because you're curious, it's always worth knowing how much your pieces are worth.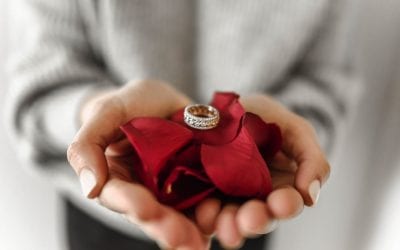 We explored some of the best products for keeping your engagement ring safe. Check them out to see what suits you best!
read more

Chelsea Insurance Brokers is a Trading Name of Kensington Insurance Brokers, who are Authorised & Regulated by the Financial Conduct Authority.
Jewellery Insurance
Fine Art & Collectibles Insurance
Home & Contents Insurance
Landlord
Business & Commercial
85 Tottenham Court Road
London
W1T 4TQ