Designer Handbag Insurance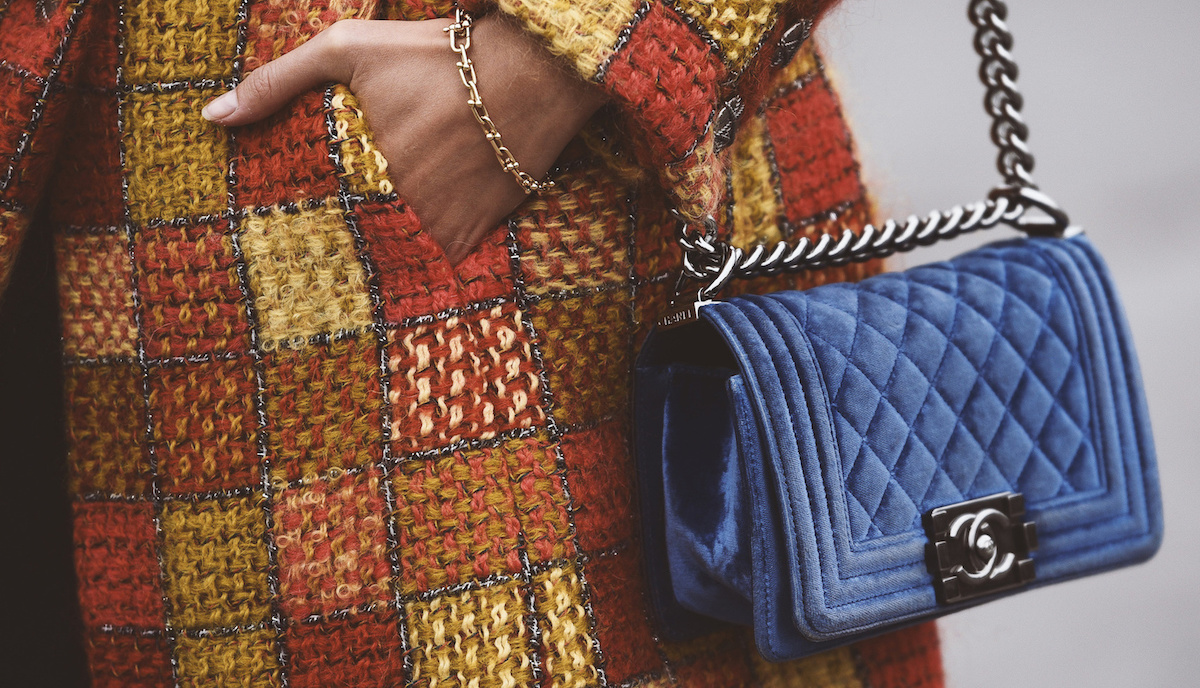 Thank you for submitting the form. Your dedicated account manager will be in touch shortly.
In the meantime if you have any questions or would like to discuss your needs, please feel free to contact us on 020 7937 9092 or use our Livechat.
Can I travel with my bags?
Worldwide coverage is included as standard. Wherever in the world and anytime you choose to travel or wear your garments, coverage is in effect. There is no limit on the number of overseas trips as long as each trip do not exceed 60 days.
How can I insure my designer bag collection?
There are typically two ways you can go about insuring a high-end item:
1. We can offer you a comprehensive home contents insurance policy with generous single item limits. 
2. We can provide insurance for handbags only (the bag itself as opposed to the contents). 
With any of the options other valuable personal possessions such as jewellery or furs can also be added if required.
Aren't luxury handbags covered by my home insurance?
Do you have cover for personal possessions outside the home? If not, your handbag is likely to only be covered when it is inside the insured property.
If you have personal possession cover specified, the value of your handbag could be above the threshold for individual items. Remember, the cost of replacing your handbag could be more than the amount you paid for it.
Why Should i get insurance for my luxury handbag?
You can claim for damage, theft or loss of your item, which provides reimbursement for you to repair or replace your item.
You will have greater peace of mind and may be more comfortable using or wearing your expensive luxury items.
Insuring your luxury handbag will reduce the overall cost of regaining your lifestyle, after suffering an incident like theft or damage.
As well as total peace of mind, it can be cheaper to take out a standalone policy. And it won't affect your no-claims bonus on your home insurance if you do make a claim.
what documents will you require?
We won't ask you for any documents when taking out the policy but we may need them in the event of a claim.
Keep all receipts, scan them and email them to yourself. (If you purchase from the actual brand they will often email the invoice too.)
Be sure to keep a record of the serial number.
Take pictures of the item from different angles: the outside, the inside, the serial number and any emblems.
Lack of documents may prolong your claim, so getting as much information at the start will help you in the long run.
Is it possible to insure a handbag for wear and tear?
Handbags will naturally age with time and how often you use them. Many luxury handbags are made with various leathers, so this alone will age from your skin's natural oils, the sun and other conditions. Insurance offers protection should something beyond your control impact your possession such as water, fire or theft. 
Chelsea Insurance Brokers are a trading name of:
Kensington Insurance Brokers
Authorised and Regulated by the Financial Conduct Authority: 445714
Company Registration Number: 03001530
Jewellery Insurance
Fine Art & Collectibles Insurance
Home & Contents Insurance
Landlord
Business & Commercial
4 Old Park Lane, Mayfair
London
W1K 1QW