Fine Art Insurance
We are totally transforming insurance…
The art world has changed enormously since Michelangelo painted the Sistine Chapel. The world is full of objects that are much regarded and much loved.
Understanding Your Art Policy
Our fine art insurance policy has been specially designed by us with underwriters at Lloyd's of London, the world's leading insurance market.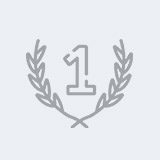 All Risk
Whether you've had your bike stolen, accidentally spilled wine on the carpet or lost your engagement ring at the gym, you will be covered.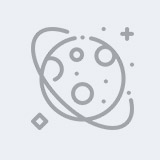 Loss In Value
We will pay for your loss in case we repair an item and it loses market value as a result of it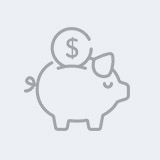 No Excess
Our policy has no excess and no hidden fees. We aim to be as clear and transparent as possible.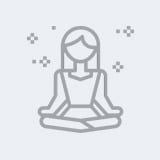 Loyalty Reward
We reward loyalty! If you stay with us next year with no claims we will reduce your renewal premium at least by 5%.
Stress-Free Claims
 We will always go the extra mile and always start by assuming your insurance claim is valid. 
What is worth insuring?
All kinds of art can be covered by specialist fine art insurance. It isn't only Rembrandt paintings, Paul Revere silver or Tiffany lamps that are worth insuring. 
Art and objects worth insuring under a fine art policy come in many descriptions. They may be snuff boxes and coins, or vast canvasses and monumental sculptures. They may be made of precious metals, precious stones or everyday materials, like paper or clay. They can be stone, metal or even liquid. Some are ancient, and others are the work of living artists.
Supporting Documents
For art over £25,000 we would need a copy of either valuation or purchase receipt.
Don't worry if you don't have this to hand – you will have 3 weeks to provide required documents.
I am still unsure whether my items need to be insured.
Your need specialist fine art insurance if you can answer yes to one of the following questions:
Do you have valuable items that would be difficult to repair or replace if they were damaged?

Do you have sets of objects, such as furniture, silver or ceramics, whose value would fall materially if one piece were lost or damaged?

Do you often buy new art works or collectibles? Do you sell others?

Do you lend your paintings, sculptures or other art works for exhibitions?

Do you have valuable items in storage?

Is your house sometimes open to the public or for special gatherings?

Would you know the best people to estimate and repair your pictures or other artwork if they are damaged?

Are any of your collectible items fragile or delicate?
What items can be insured?
Art and objects worth insuring under a fine art policy include:
Architectural antiquities

Arms and armour

Books and works on paper, including: manuscripts, archive

material, prints, photographs, posters, signs and advertising materials

Clocks

Ethnic arts

Fine wine, bottles and glasses

Fossils and mineral specimens

Furniture, lighting and mirrors

Historical artefacts

Industrial heritage

Memorabilia

Musical instruments and musical collectibles

Rugs

Scientific instruments

Silver, ceramics and glass

Textiles, lace and embroidery

Toys, dolls and games

Visual art and sculpture 
Within each of these categories, there are almost endless sub-categories. Books and works on paper include early printed books and rare editions, manuscripts, archive material, prints, photographs, posters, signs and advertising materials.
Sum Insured
Our insurance is not index linked. You can increase or decrease the total sum insured at any time.
Claim Philosophy
You only really know how good your insurance broker is when you need to make a claim.  We're committed to resolving your claims and make you whole in days, not months. 
From the moment you tell us about your claim until the moment you receive your settlement we will be with you and take away the pain.
About Us
We understand your treasured finds reflect your own personal journey, and that the larger your collections become, the greater your need for the right protection.
For more than 10 years we have been servicing HNW clients and understand their demands and expectations. We're proud of our glowing 5-star reviews from our happy clients!
What Our Clients are Saying
After trawling through numerous insurance companies trying to find a reasonable quote for a jewellery item I came across Chelsea Insurance. I couldn't believe how quick and simple it was to receive a quote and the quote I received was the best by far. Everything from start to finish was done quickly and efficiently. Can well recommend.
I have been a customer of Chelsea Insurance since 2017 with the insurance of my partners engagement ring. This was simple process with great communication skills and a fantastic price. Each year the price has reduced and the service has never faltered. I have now included both of our wedding rings, and my partners diamond earrings to the policy and the price remains incredible and the service is one of the best I have ever received. I would never move from Chelsea insurance and would highly recommend this service to anyone.
Recently got my engagement ring insured with Chelsea – got everything sorted in 15 minutes. Special thanks to Kristina who was exceptionally helpful over the chat. 

I know nothing about insurance but they don't mind explaining anything to me.  Didn't expected that from a small broker. 5 star service
See More On Our Facebook Page
Insure the items you love…
Chelsea Insurance Brokers are a trading name of:
Kensington Insurance Brokers
Authorised and Regulated by the Financial Conduct Authority: 445714
Company Registration Number: 03001530
Jewellery Insurance
Fine Art & Collectibles Insurance
Home & Contents Insurance
Landlord
Business & Commercial
4 Old Park Lane, Mayfair
London
W1K 1QW