Contents Insurance
We are totally transforming insurance…
We have a first-class product providing worldwide cover for most of your stuff and an option to customise your cover to exactly what you need.
Understanding Your Contents Policy
Our contents insurance policy has been specially designed by us with underwriters at Lloyd's of London, the world's leading insurance market.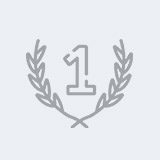 All Risk
Whether you've had your bike stolen, accidentally spilled wine on the carpet or lost your engagement ring at the gym, you will be covered.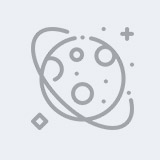 Worldwide
We protect your personal possessions no matter where you are – whether you're at home or traveling across the globe.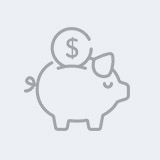 No Excess
Our policy has no excess and no hidden fees. We aim to be as clear and transparent as possible.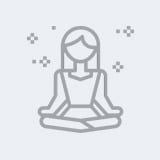 Loyalty Reward
We reward loyalty! If you stay with us next year with no claims we will reduce your renewal premium at least by 5%.
Stress-Free Claims
 We will always go the extra mile and always start by assuming your insurance claim is valid. 
Joint Policy
We suggest you have joint names on the policy so you both are fully protected, can file a claim or renew the policy. When purchasing you will be able to add joint policyholder. This doesn't affect the premium.
Supporting Documents
For jewellery items over £5,000 and fine art over £25,000 we would need a copy of either Valuation (from any reputable jeweller or registered valuer) or Purchase receipt.
Don't worry if you don't have this to hand – you will have 3 weeks to provide required documents. Good news – for cheaper items you don't need to provide anything.
New Items
You can add new items to your current policy. (For example your wedding rings) Just email us confirming the type and value of the item so we can calculate your additional premium if there is any.
Claim Settlement
Following the notification of a claim, we'll look to repair the damage first. We can also replace items with brand new equivalents from one of our suppliers. You may be able to take a cash payment instead, but we will only pay you up to what we would have paid to our preferred supplier.
For jewellery we don't offer vouchers where you must purchase the replacement at a specific jeweller. Whenever possible, the replacement will be made bespoke for you, hallmarked & delivered to your home address.
Our experienced and friendly claims team will always work closely with you to agree the replacement. If they are unable to replace the item insured they may settle your claim in cash.
Sum Insured
Our insurance is not index linked. You can increase or decrease the total sum insured at any time.
Claim Philosophy
You only really know how good your insurance broker is when you need to make a claim.  We're committed to resolving your claims and make you whole in days, not months. 
From the moment you tell us about your claim until the moment you receive your settlement we will be with you and take away the pain.
About Us
We understand your treasured finds reflect your own personal journey, and that the larger your collections become, the greater your need for the right protection.
For more than 10 years we have been servicing HNW clients and understand their demands and expectations. We're proud of our glowing 5-star reviews from our happy clients!
What Our Clients are Saying
After trawling through numerous insurance companies trying to find a reasonable quote for a jewellery item I came across Chelsea Insurance. I couldn't believe how quick and simple it was to receive a quote and the quote I received was the best by far. Everything from start to finish was done quickly and efficiently. Can well recommend.
I have been a customer of Chelsea Insurance since 2017 with the insurance of my partners engagement ring. This was simple process with great communication skills and a fantastic price. Each year the price has reduced and the service has never faltered. I have now included both of our wedding rings, and my partners diamond earrings to the policy and the price remains incredible and the service is one of the best I have ever received. I would never move from Chelsea insurance and would highly recommend this service to anyone.
Recently got my engagement ring insured with Chelsea – got everything sorted in 15 minutes. Special thanks to Kristina who was exceptionally helpful over the chat. 

I know nothing about insurance but they don't mind explaining anything to me.  Didn't expected that from a small broker. 5 star service
See More On Our Facebook Page
Insure the items you love…